11.7.2023
"All-in-one" EV charging providers will fuel the charging station ramp up across Europe." 
(European E-Mobility Startup Map)
The European E-Mobility market is experiencing a significant shift towards sustainable transportation solutions. A recent industry report by UVC Partners sheds light on the current trends in the market, emphasizing the importance of full turnkey solutions in driving the mass adoption of EVs. We are proud to say that Paragon Mobility, as a provider of flexible and adaptable charging and energy infrastructure solutions is at the forefront of this transformative change.
No "one-size-fits-all", but semi-custom solutions are on the rise:
The report highlights the increasing significance of turnkey solutions in the charging infrastructure industry. Unlike traditional approaches, turnkey solutions encompass all aspects of the EV charging process, from design and manufacturing to installation, operation, maintenance, and end-user management. Furthermore, these solutions are tailored to solve every client's unique situation, which is why "semi-custom" services are the way to go. Businesses, municipalities, and organizations are seeking expert consulting to navigate their energy transition and implement charging infrastructure systems that cater to their specific requirements. Paragon Mobility's commitment to offering comprehensive turnkey solutions and tailor-made systems aligns perfectly with the evolving needs of clients and the industry.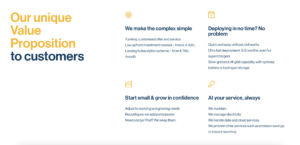 Paragon Mobility developed the 'Paragon Pod' to make the deployment of high-quality EV charging and energy infrastructure faster and easier, anywhere in the world. The Pods are mobile, compact units that can be easily transported and installed at almost any site without construction works, and in areas with weak to no grid connection, thanks to embedded battery storage and energy management software. The stations can therefore be associated with seasonal or short-term uses as well as permanent needs where the ability to develop the infrastructure with the client over time is important. The fact that the Pods offer multiple fast and ultra-fast charging points—from 2 to over 10 per station— makes the product a flexible solution suitable for different client needs including both, light and heavy vehicle fleets.
Vestas France, a satisfied client of Paragon Mobility, highlights the exceptional quality of service with which the company operates: "Paragon offers a real turnkey solution – what has really convinced us, is the level of service, responsiveness and speed they operate with. This solution provides us with the flexibility we need to evolve and grow and deliver a successful transition to electric vehicles."

"The flexible nature of our product and positioning creates a large opportunity for customer-centric innovation as well as a growing need for it in today's volatile world. Companies get in touch with us looking for a solution to their, sometimes very specific, problem. We work together to develop a version of our application that will help our clients to achieve their objective. In this way, we continue to gradually improve our products and services. We always wanted our technology and solutions to be pulled by real customer needs and not pushed top down and I believe we are getting there, and this is fantastic." (Jean Lemaire, CEO of Paragon Mobility in an interview with The Silicon Review.)
Enabling the EV Transition:
The success of the transition to electric vehicles hinges on the availability of efficient charging infrastructure and reliable energy storage systems. Paragon Mobility's turnkey solutions address these crucial requirements, ensuring a smooth and seamless experience for EV users. By covering all aspects of the charging infrastructure value chain, from design to maintenance, Paragon Mobility enables businesses, municipalities, and organisations to embrace sustainable mobility with confidence.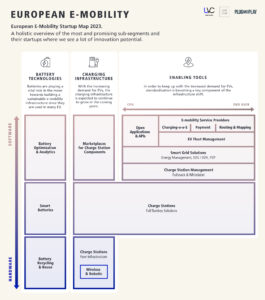 Find the full report here